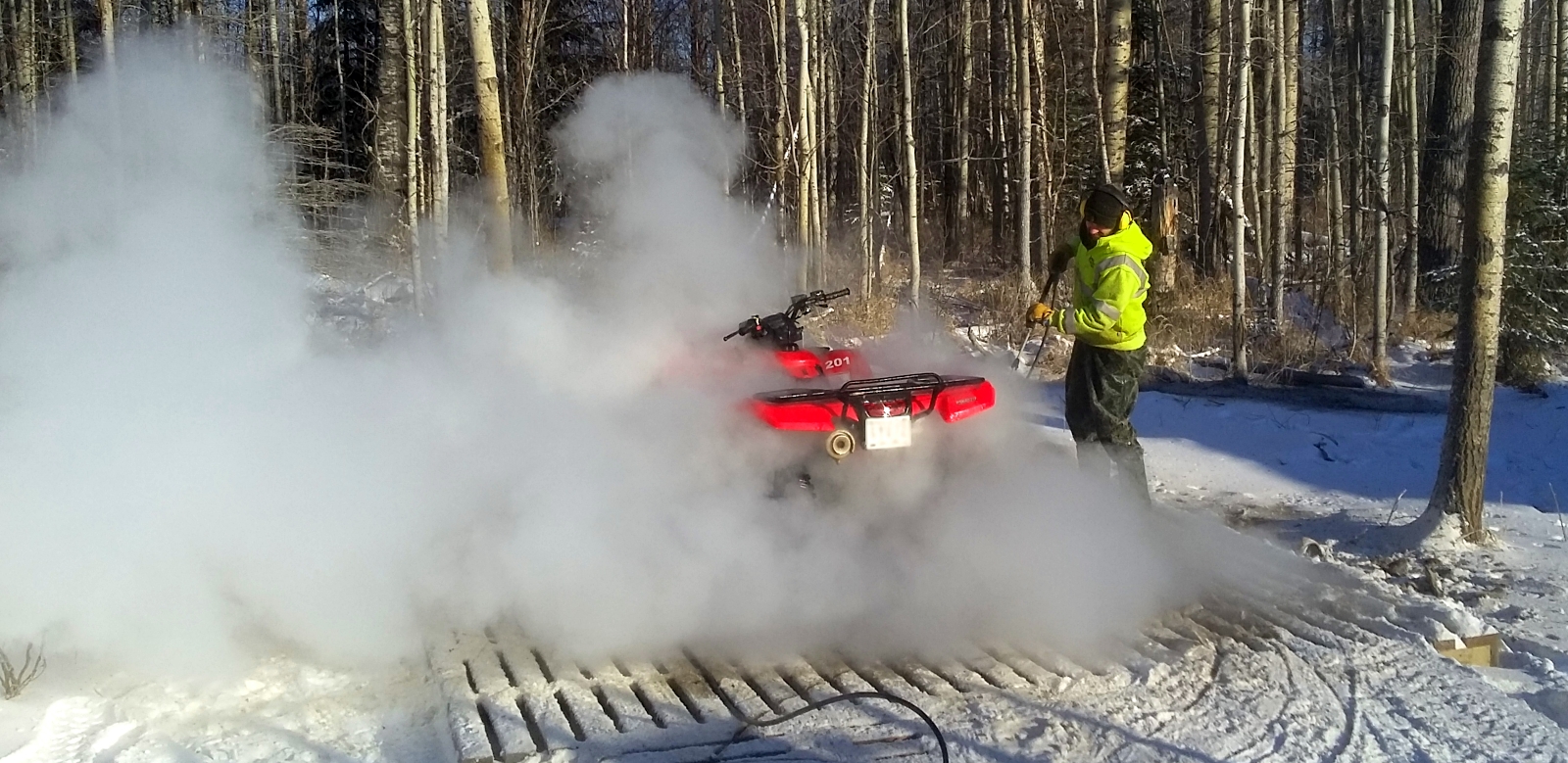 Whitecourt All Terrain Ltd.
We have been operating since June of 2014. Starting with a small fleet of UTV's we focussed on commercial rentals. We have since grown to offer Quads and Argo's and have become one of Alberta's largest all terrain vehicle rental companies. As we have expanded we have also increased many of our services. 
In 2019 Argo noticed our continued growth and asked us to carry their product lines to meet the sale and service needs they were lacking in the area. As a dealer we provide Argo sales, a large parts inventory, full service repair shop with Red Seal and Argo certified technicians servicing Argo, as well as all other all terrain equipment including small engine repair and service. 
Our location is 15 minutes outside of Whitecourt AB. We operate on a 160 acres of diverse and challenging terrain. Although it is a unique operating location, it provides us a great opportunity to increase the service we provide. We are able to offer real life training experiences. We are also able to give service equipment a true test drive to ensure perfect operation in the conditions the equipment was designed to be used in, ensuring nothing is overlooked in our repairs and service. Our land also provides the flexibility we can offer in our hours for rental equipment pick ups and returns. As we live on the property, we can work our hours around your schedule. Making us the most service oriented rental company, anywhere! 
We have a diverse trail system of over 3 kms and on site training course. We offer the most comprehensive ATV and UTV Training available. Our safety instructors are certified by Argo and the Canadian and Alberta Safety Councils. We offer both nationally recognized ATV Rider and UTV Driver Safety Training programs, as well as Argo operator training. The experience is much more thorough at our location, but we also do on site training at your location. 
Safety and Service are our top priorities. We are proud to be a contributing part of the Whitecourt Community and we look forward to the opportunity to serve our community members.