WHITECOURT ALL TERRAIN certified professionals
At Whitecourt All Terrain we service and repair Argos and all make and model side by sides, quads, snowmobiles, and motorcycles. As Being outside of Whitecourt we often help the local community out with small engine repairs and everything you can imagine. Generator service, boat motors, lawnmowers and anything else you need. We are here to help in any way we can, and we do it all from basic service, to rebuilds and upgrades.
Manufacturer Recommended service and fluid changes
Our qualified team is here to keep you up to date on all of your service requirements. We have the most affordable service package available.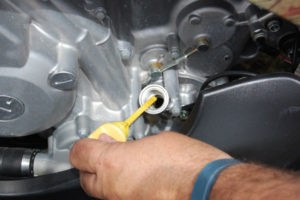 ROUTINE MAINTENANCE AND REPAIRS
For work or play, maintenance is the most important thing you can do to ensure your next trip out is safe and successful. From bushings and bearings, to clutch adjustments and repairs, we'll keep your machine reliable and dependable.
Tire changes, repairs AnD servicing
Service for your flat repairs, rim damage, or even tire upgrades? You bet! We supply and service quad, Argo, and side x side tires and rims.
Engine, transmission, and differential Servicing AN rebuilds
In need of a major repair or rebuild? Our engine, transmission, and differential rebuilds are all performed by a Red Seal certified journeyman mechanic
Aftermarket upgrades and mods
We stock a variety of parts for all makes and models, and we can even order in all those hard to find upgrade to make your machine perform exactly how you want it. Lift Kits, cabs, skid plates, you name it, were your source.
Our most popular upgrades and specialty packages for your offroad needs.
OEM and performance parts and service for all popular off road brands and manufactures.