COMMERCIAL EQUIPMENT RENTAL AND SALES SPECIALISTS
Thank you so much for being so Awesome!!! I really wish we had found each other MUCH sooner, because you have been nothing but a pleasure!! Your professionalism, and keeping us here at the office "in the loop", is what every business needs from our vendors, and you just do it. Wishing you a most wonderful weekend!
WE ARE WHITECOURT'S ONLY ALL TERRAIN VEHICLE DEALER AND MANUFACTURER CERTIFIED REPAIR SHOP
We do a lot more than just equipment rentals. We are Whitecourt's local Argo dealer. We provide the services and expertise you would expect from an XTV dealer. From vehicle sales, service, and repairs, to parts, accessories, and more, we have you covered. We work on all make and model equipment, we even offer small engine service and repairs. We stock a large inventory of Argo parts, as well as common parts for other equipment and brands. Even if you can't drive it, we can fix it. 
Argo Sales

Full Service Shop
Tire Sales And Service
Engine, Transmission & T-Case Rebuilds
Large Parts inventory

Red seal and Argo Certified Mechanics
WE STILL PROVIDE THE MOST RELIABLE COMMERCIAL EQUIPMENT RENTALS AVAILABLE
We offer the equipment you need, and make it available when you need it. Meeting your needs is our top priority. We offer one of the Alberta's largest fleets of side by side UTV's, quads, and Argos for all seasons and terrains. We equip our machines with tracks, fully enclosed heated cabs, and a wide selection of available accessories to provide the specialized equipment you need to access your location. Our full service shop is open 9-5 Monday to Friday and our licensed and certified techs ensure our equipment and yours will be maintained in the most reliable condition possible. Serving the industries of Whitecourt, and all surrounding areas.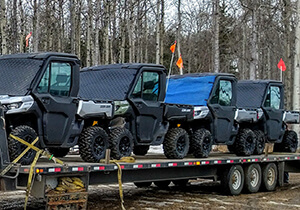 On Site Delivery Available
Flexible Pick Up And Drop Off Times
Regular Maintenance Intervals

Pre Rental And Return Inspections

Complete reconditioning for Each Rental

Large Fleet Available To Meet Your Needs
ATV's UTV's Argo's Trailers & Accessories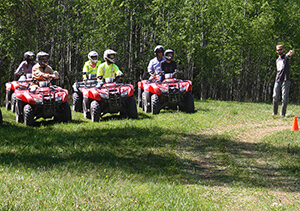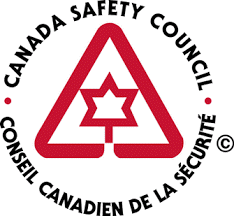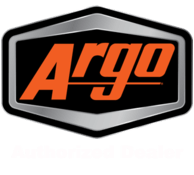 ARGO OPERATOR,
ATV RIDER, AND UTV DRIVER SAFETY TRAINING COURSES
We offer the nationally recognized Alberta and Canada Safety Council Certified ATV Rider and UTV Driver Safety Training Programs. The Argo Certified Safe Operator Training program is manufacturer designed and approved by Argo (ODG Canada). Our onsite training course and diverse trail system imitate real life and on the job conditions. This allows us to provide the most comprehensive and effective training available.  Our instructors can also bring the programs to your location.